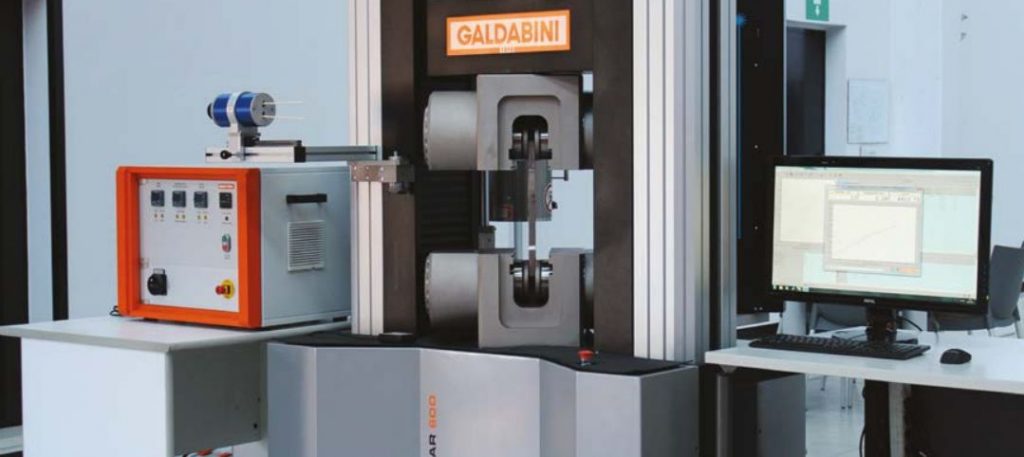 PIONEER IN ROBOTIC TESTING SYSTEMS APPLIED TO INDUSTRIAL EQUIPMENT
The software engineering department's dedicated team develops solutions for robotised testing systems with the integration of Quasar tensile and Impact resilience testing machines. The winning synergy between testing machines, robots and warehouse systems for specimens grants users high productivity and repeatability of results with limited human attendance.
Robotic testing systems are completely automatic, governed by a GTA area controller and a dedicated PLC – connected through Ethernet line. This set up allows an intensive and reliable 24 hour operation with lasting performances. They are used for testing of metals, plastics and non metallic materials and can be integrated with dimensional measuring stations and samples warehouse.
Two lines of solutions are available: Multi and Compact Line, with six and three-axis robots respectively.
PRODUCTS
COMPACT LINE
Compact Line robotic testing systems with 3 axis robot – able to carry out tests such as compression tests, tensile tests, flexure and friction
MULTI LINE
Multi Line robotic testing systems with 6 axis robot for material testing,such as metals, plastics, rubber etc.