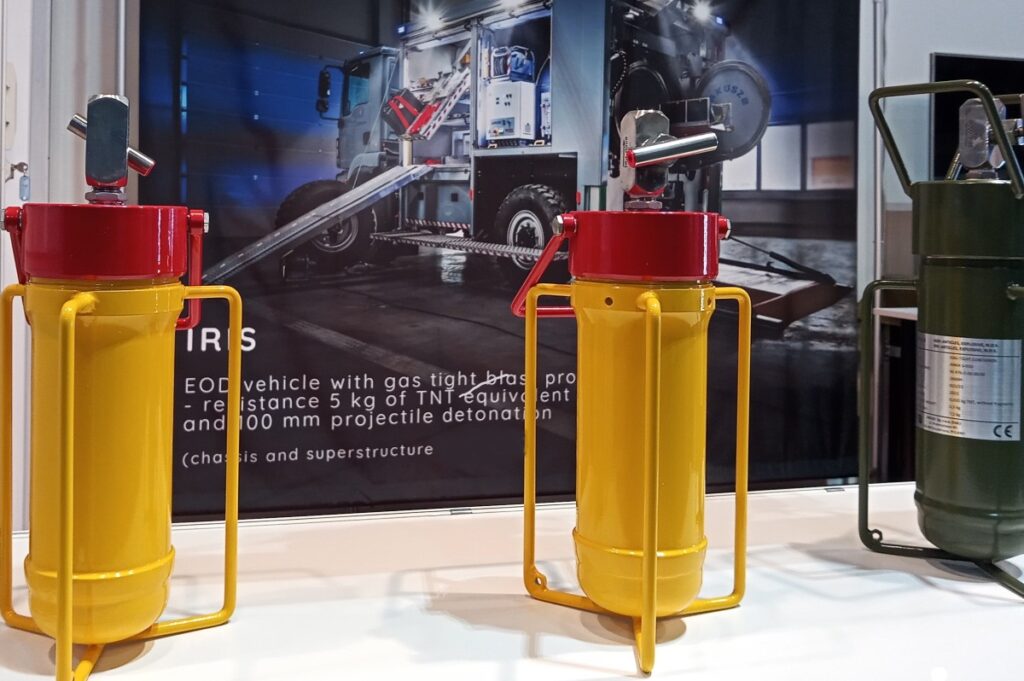 ANKA container
ANKA container is designed to protect life and health in the event of an explosion of hazardous materials stored or transported inside, in particular explosives. The container protects against the effects of an explosion such as a shock wave, overpressure, acoustic wave, fragments, flame, toxic gases.
ANKA container can be used for the safe transport of explosives and initiators (primers and detonators), as well as other materials with explosive properties containing up to 20 g of TNT.
The container can also be used to store laboratory samples, provided that it is equipped with a special insert that positions the transported sample and prevents its uncontrolled movement inside the body – the insert is supplied optionally. The design of the container guarantees gas tightness for 24 hours, as well as the possibility of taking samples of sub-detonation gases, provided that the container cover is equipped with a valve – supplied as an option.
The advantage of the container is simple operation, small dimensions and weight, as well as gas tightness after an explosion. Low overall weight and external dimensions allow the container to be carried in one hand using a special handle.
Different types of laboratory samples or direct test tubes can only be transferred in the container if it is equipped with a suitable insert.