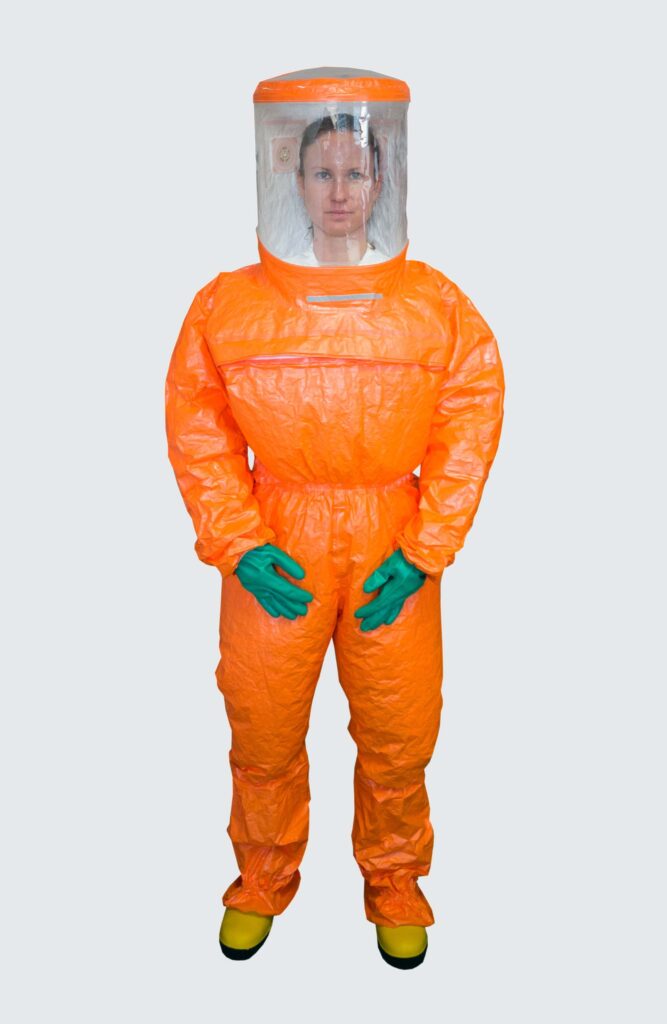 Full-body protective suit with integrated hood and exchangeable gloves EOBO-20/P
The full-body protective positive-pressure suit EOBO with filter-ventilation unit provides optimal protection against radioactive particles, dust, liquid organic and concentrated inorganic chemicals (even under pressure). The suit is perfect protection against biologically dangerous substances. It is included in category III, type 3B and meets the requirements of standards EN 1149-1, EN 14126, EN 1073-2.
the inner surface of the fabric is pleasant to touch, thanks to the new multi-layer system
the double lapel on the front of the garment is sealed by Velcro
large-area visor providing perfect view
user protection is ensured by internal positive pressure mode
The overall design of the suit allows users to reuse it in training or training medical staff
The set includes:  EOBO protective suit with integrated gloves, filter-ventilation unit, filters, boots and transport bag.
filter ventilation unit supplies a sufficient amount of filtered air (160dm3 / min)
The battery guarantees a min. operating time of 4 hours
the quality of the filtered air is ensured by combined filters