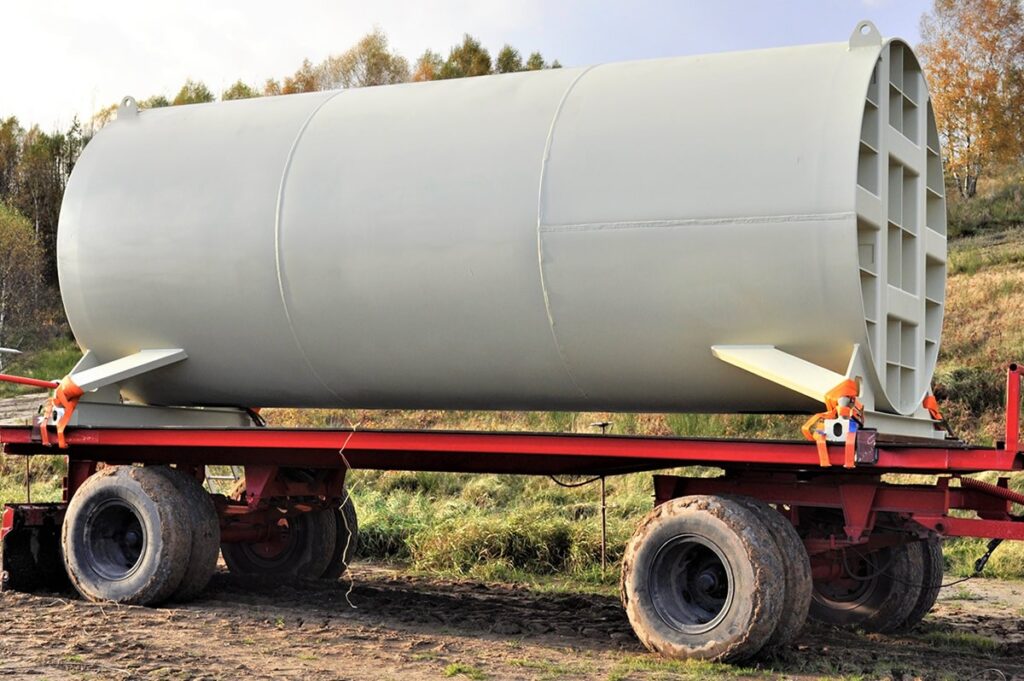 STOLEM container
STOLEM ventilated anti-explosion container is used for the safe transport and storage of blasting explosives, plastic explosives, initiating agents, and undertaken munitions and misfires. A single box can carry explosives that form heavy fragments of up to 8 kg in the TNT equivalent during an explosion, and non-fragile materials up to 10 kg in the TNT equivalent. The total permissible mass of transported explosives depends on their type and size – they must be placed in a container in accordance with the Packing Instruction, which is an inseparable part of the ADR certificate. The container can be used by military demining patrols as well as in demilitarization plants.
The container body is a self-supporting structure equipped with container corners. The external dimensions of the device do not exceed the dimensions of the standard ISO 20 "1 CC container (according to ISO 668). The body of the container consists of two cylinders mounted coaxially, which on one side are reinforced with a double wall and on the other side with a special reinforced door opening to the inside of the container. The loading space of the container chamber, thanks to the universal handles mounted on the side walls, allows for any configuration of the load and transport of ammunition in boxes of various sizes and properties. The container structure enables safe transport of hazardous materials and objects on public roads. trailers and chassis equipped with hooks for securing containers.
DMC of the container during transport – 24,000 kg.
Permissible total weight when using the product as a warehouse – 33 500 kg.
Maximum mass of stored explosive in TNT equivalent – 50 kg.