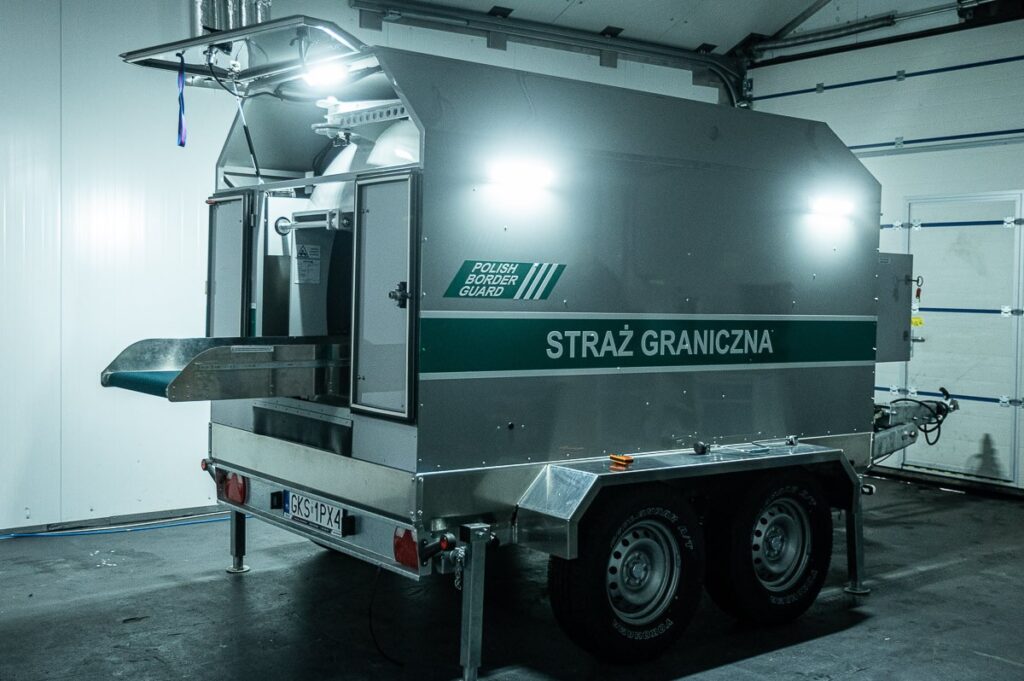 VERA container
Ventilated VERA explosion-proof container is designed for safe transport / isolation of hazardous materials in the equivalent of up to 5 kg of TNT to the place of their safe neutralization. Remote control (wired and wireless) of all container functions is possible thanks to the automation system.
The container can be installed on its own chassis (4-wheel integrated frame) or on a two-axle low-floor trailer equipped with a ball hitch capable of moving on public roads.
Features:
Max. load mass in TNT equivalent: 5 kg.
Wired or radio remote control panel.
Remote control range up to 100 m.
Electric control system.
Possibility of cooperation with a sapper robot.
Luggage positioner compatible with the BHS system.
Equipped with a transmission or roller belt.
Basic work lighting.
Additional lighting mast.
A trailer approved for use on public roads.
A trailer that can be towed by a vehicle up to 3.5 t GVW.
Light aluminum structure protecting against weather conditions.