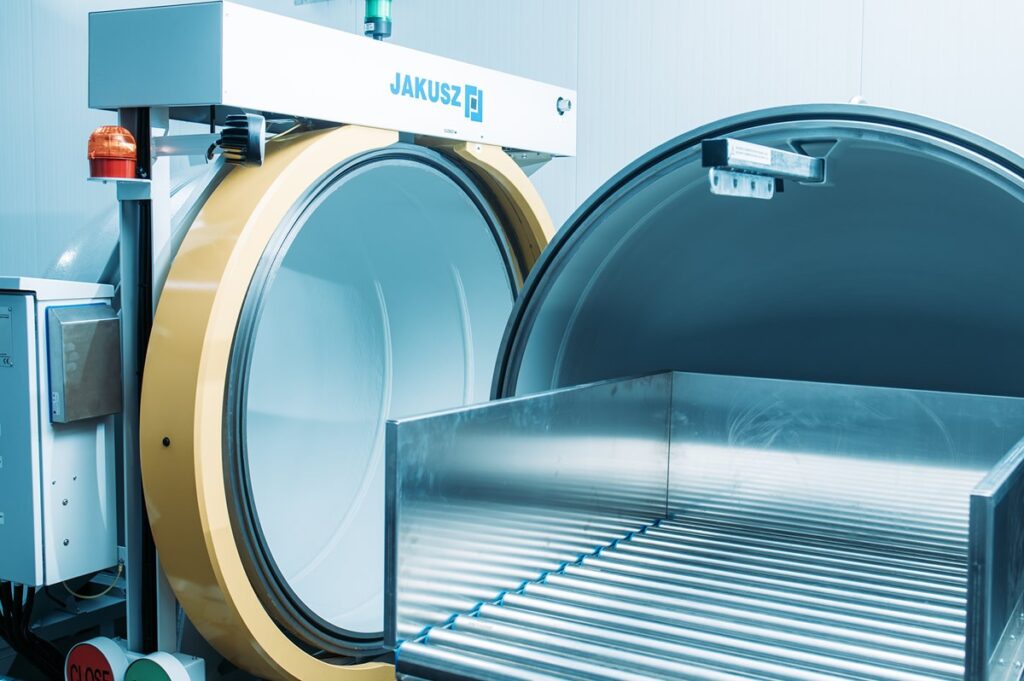 PAULA container
PAULA gas-tight container is designed to protect people and the environment against all effects of the explosion of explosives and toxic substances that may be contained in luggage, shipments or other dangerous objects.
It enables multiple, safe transport of suspicious goods outside the zone where people are present, and taking samples of explosive gases in the event of an explosion.
Features:
Max. load mass in TNT equivalent: 5 kg.
Wired or radio remote control panel.
Remote control range up to 100 m.
Electric control system.
Possibility of cooperation with a sapper robot.
Luggage positioner compatible with the BHS system.
Equipped with a transmission or roller belt.
Basic work lighting. Additional lighting mast.
A trailer approved for use on public roads.
A trailer that can be towed by a vehicle up to 3.5 t GVW
PAULA MAX – a container with a reinforced structure, tested ten times.