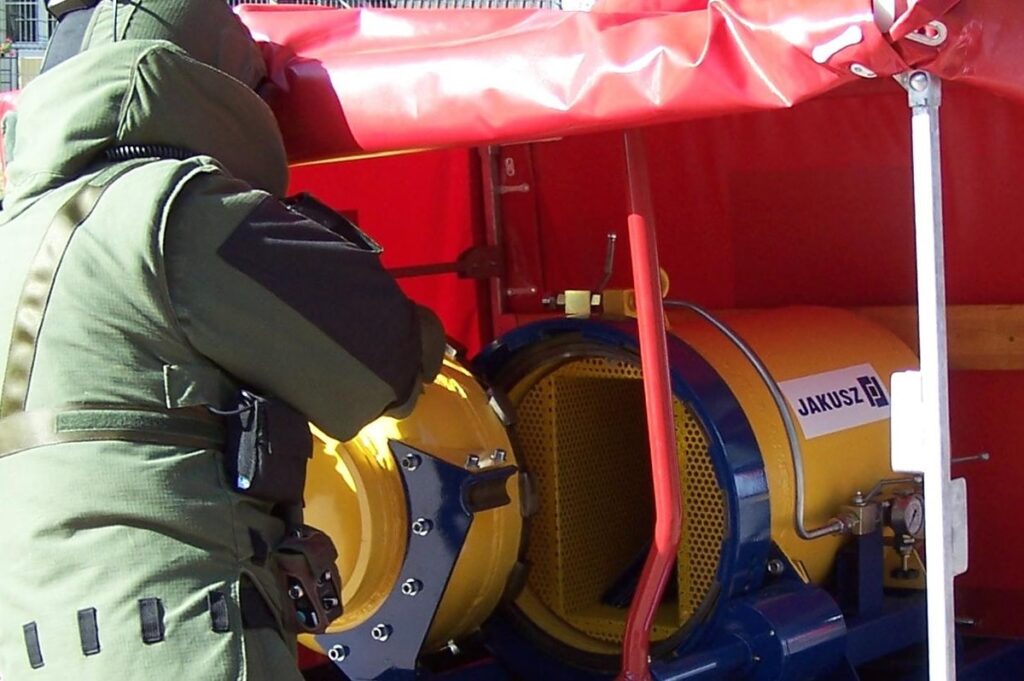 AGATA container
AGATA container is used for safe transport and temporary storage of explosives and items containing explosives (e.g. projectiles, grenades or IED charges), as well as biologically or chemically active substances. The design of the device protects the environment against the shock wave and fragments in the event of an explosion of a charge with an equivalent of up to 500 g TNT (e.g. an 82 mm mortar). It can be used to quickly isolate suspicious packages, letters or luggage that may contain explosives at airports, terminals and in sorting facilities.
The container is equipped with a system of valves and devices for monitoring the pressure inside the container and for taking samples of sub-detonation gases (within 24 hours). The container can be installed on a trailer as well as on a specially constructed 2-axle transport platform on 4 wheels, enabling easy maneuvering of the container.
Features:
Opening the loading hole – manual.
Loading hole diameter – 450 mm.
Max. cargo dimensions (LxWxH) – 500 x 300 x 300 mm.
Container weight – 390 kg.