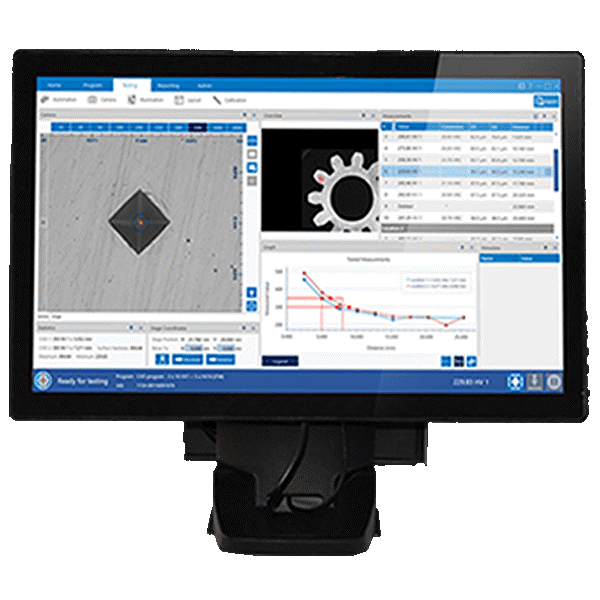 DiaMet is designed with your application and ease of use in mind. Often a high level of Automation comes with a high level of complexity, both in set-up and in operation. DiaMet hardness testing software breaks with that convention and focuses on a fast and simple operation of your hardness test job to satisfy the needs of low trained operators, while maintaining the flexibility and high level of features required by expert users.
DiaMet has been updated to allow you to maximize your sample throughput with a four or six fold leveling vise. The vises are available to current and new users of the DiaMet platform for hardness testing. See the accessories tab.
For Wilson VH3000 series fully automatic hardness testers.
Test multiple samples automatically in one sequence.
Reduce operator time and perform your tests in the fastest possible way.
Easy testing workflow to limit operating complexity.
https://www.buehler.com/diamet-hardness-software.php