Thickness Gauges
Ultrasonic Thickness Gauges are designed to improve safety and ensure reliability of material subject to corrosion or erosion.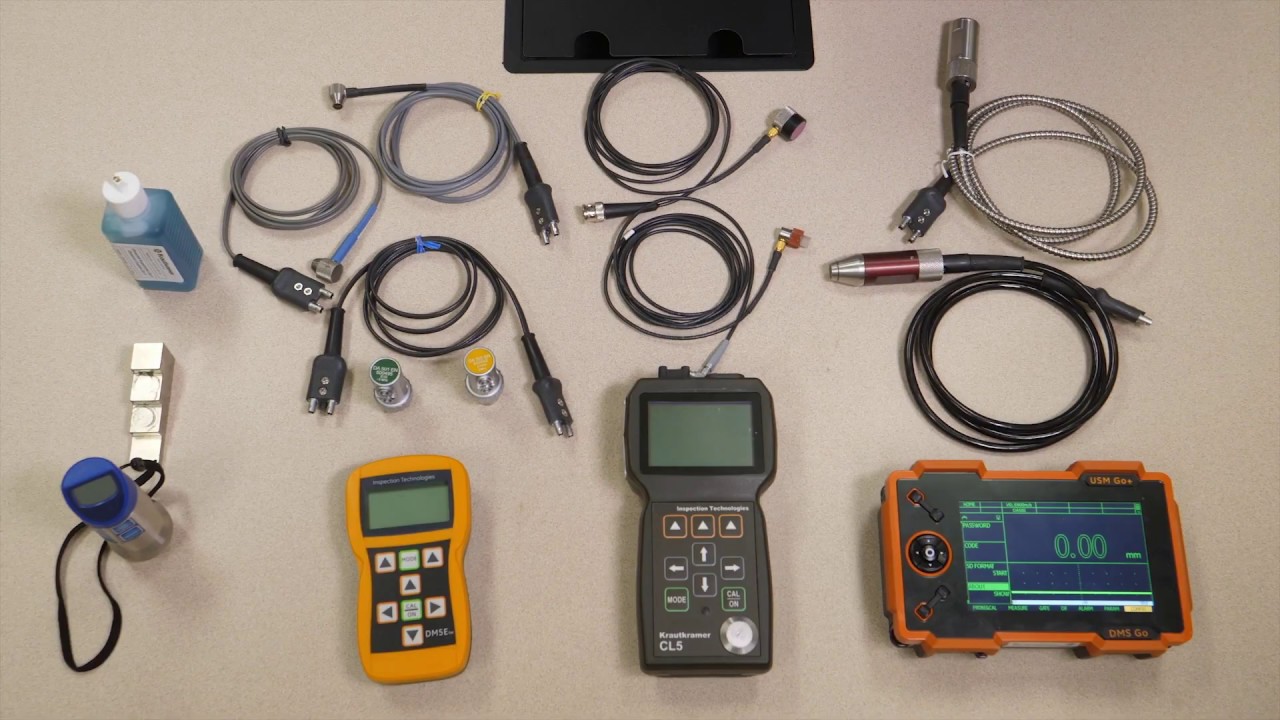 Corrosion gauges with their dual-element transducers are the primary inspection tool used to measure the remaining walls of components such as pipelines, pressure vessels, storage tanks, and numerous other applications.
Precision gauges use single-element transducers to provide the thinnest range and highest degree of accuracy possible. Common applications include metals and a variety of non-metals (i.e. glass, ceramic, plastic, etc.).
We offer a wide variety of instruments and probes to offer the best solution for your specific application.
AMTEST offers  Waygate Technologies thickness gauges: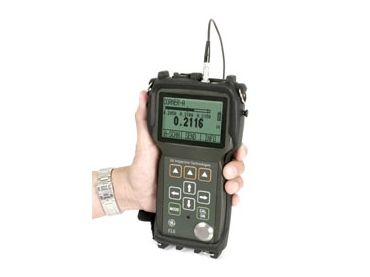 Micrometer Precision in a Rugged Package. The CL5 is an easy-to-use precision thickness measuring solution for components used in the automotive and aerospace industries, such as:
Cast and stamped metal components made of aluminum, steel, copper, bronze
Machined workpieces
Chemically milled components
Metal strips, metal plates
Plastics and composites
Glass
The instrument can be held in one hand or placed on flat workpieces, making the CL5 a compact way to test your material for the required thickness or checking for sheet corrosion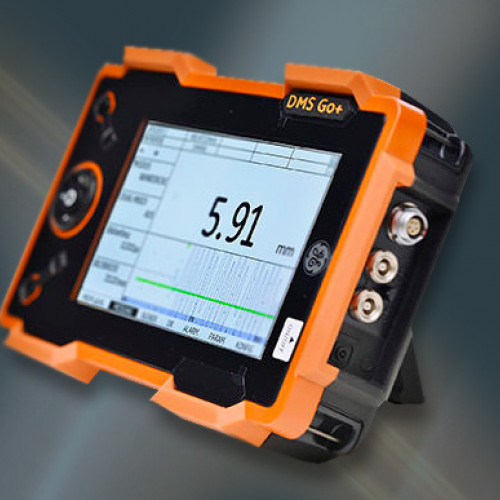 The DMS Go+ Series offers comprehensive, handheld solutions to thickness measurement, data recording and data management in a wide range of applications and environments. From simple A-scan verification to B-scan to full Data Recording capabilities, one of the DMS Go+ instruments will meet your corrosion thickness application needs.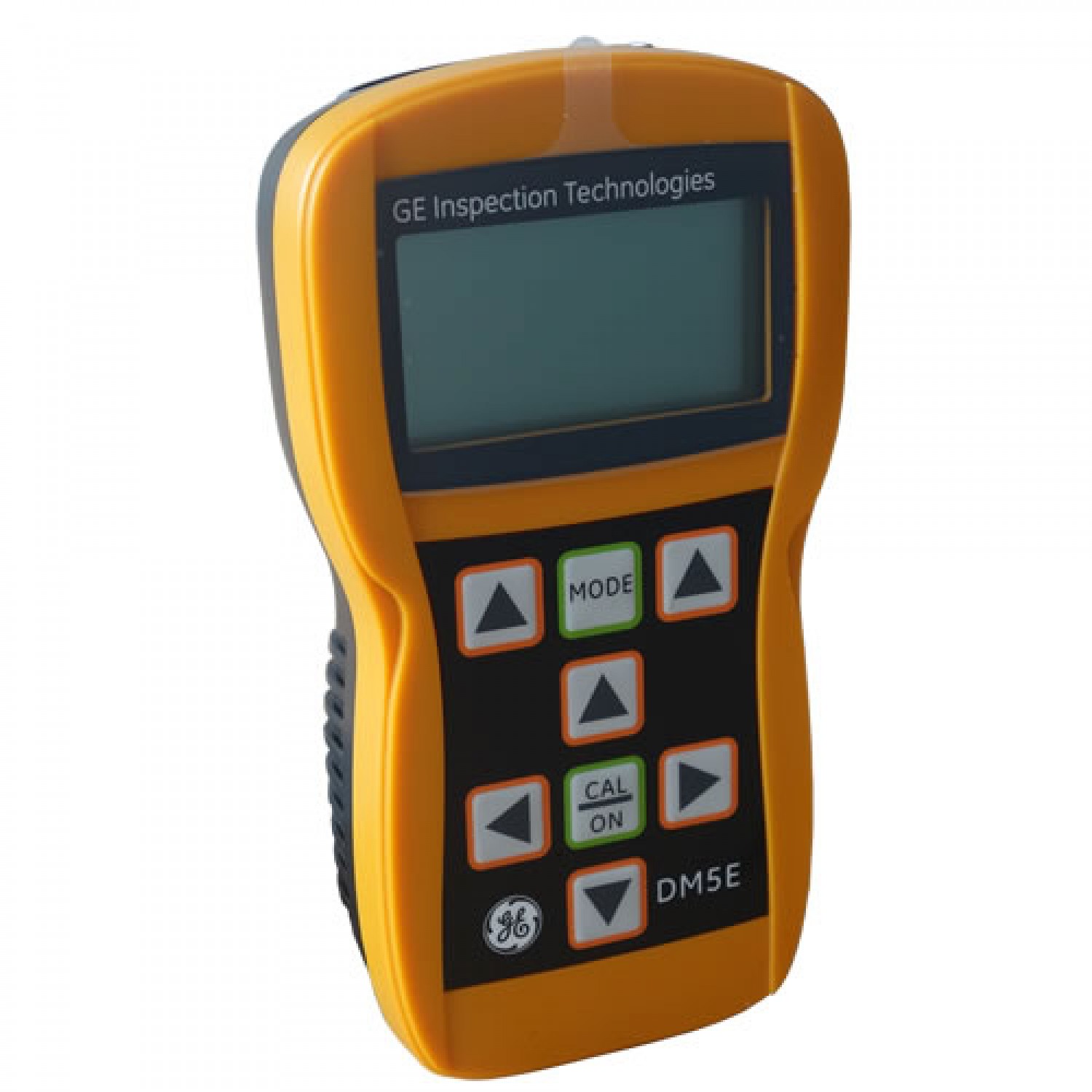 Compatible with our best-in-the-industry probes, the DM5E corrosion thickness gauges are easy to use and calibrate for measurements you can trust. Their ergonomic design and rugged housing stands up to the harshest working environments. The most commonly used probes (501, 503, 512, FH2E, and 590) are already programmed onto the device, simplifying your operations and saving you time.
Choose from three levels of functionality: 
DM5E Basic: Experience user-friendly, handheld operation in a rugged package
DM5E: All the features of the Basic, plus dual multi operating mode for easy thickness measurement through coatings
DM5E DL: All the DM5E's features, plus a built-in data logger capable of holding up to 50,000 readings
PocketMIKE Ultrasonic Thickness Gauge Kit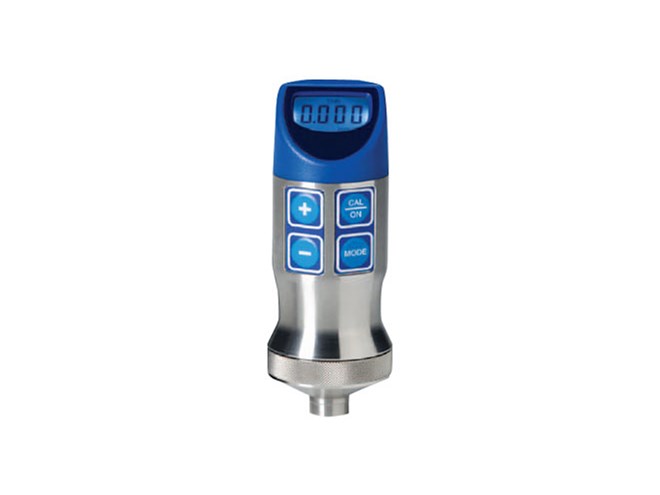 PocketMIKE Ultrasonic Thickness Gauge is a handheld corrosion and general purpose thickness gauge with a 5 MHz probe for standard applications such as inspection of corrosion and pitting, boilers, tanks, pipes, and tubes.